Situations           Method           Questions to Ask           Business
Casual Conversations - For instance your are a conference and having a conversation, the person you are talking to starts to tell a story about how they read one of Dr. Deming's books and describes how they changed their work environment. You ask them if they would not mind that you would like to record their story to your smartphone/tablet. They agree, and you reach into you backpack, pull out your 'go kit' for spur on the moment recording. Assemble everything in 60 seconds, set it on the table and go back to your conversation.
No body worries about turning the smartphone off after the story, just let it run. When the conversation topic turns to non-related subjects, then turn off the smartphone. Later you can upload the video to the YouTube account and send an email with all pertinent information to recording@demingstories.com
Carry some basic equipment with you at all times. When someone tells a completing story, ask if you would record their story.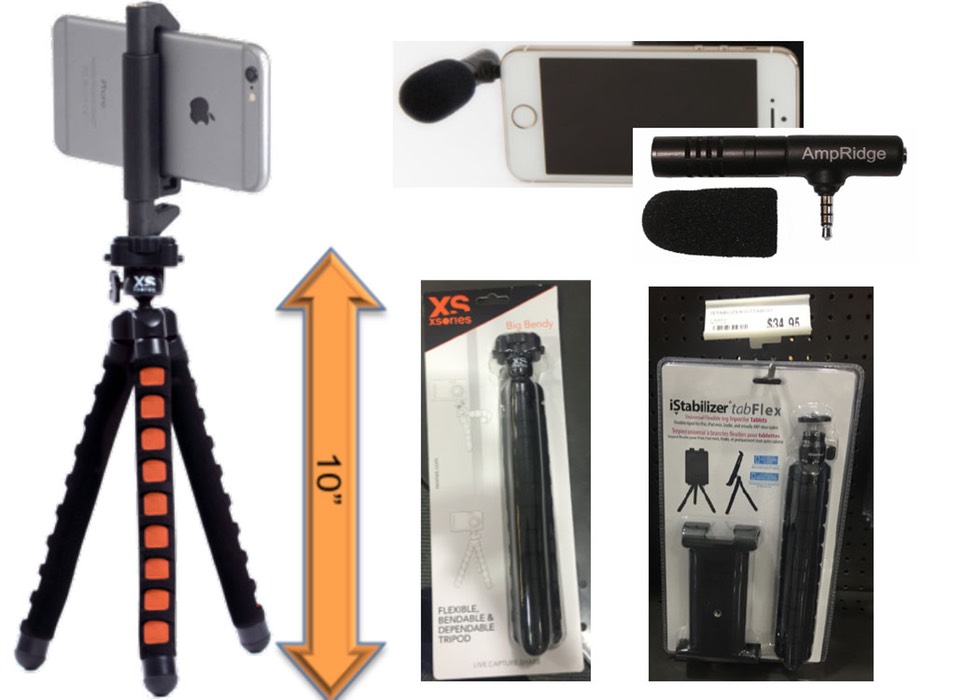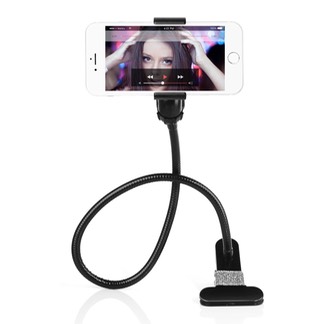 Note: do not place small tripod on a typical conference table (folding type). The table is not stable, the camera bounces around during the conversation.
A counter works great. Or use a 'Gooseneck' camera holder, with a clamp, on the back of a chair or handrail or lamp stand.
Tip - In a pinch, use the microphone on 'ear buds' that came with the phone. A headphone extension cable works for longer distances. 
One Source For Equipment
Smartphone shotgun microphone
MightyMic - $70 - or any inexpensive lapel microphone
Smartphone Holder/Adaptor
Glif by Studio Neat - $30
Tripods:
1) iStabilizer tabFlex (remove iPad holder, it is not necessary. Glif mounts directly to the screw on the tripod) – MSRP: $34.95 - $29.95 street - Amazon – B&H PhotoVideo
2) XSories Big Bendy (BITR12)– MSRP: $24.99 or Big Bendy (BNDY4) – MSRP: $29.99    Both are 10-⅝" tall
3) BESTEK Cell Phone Holder Stand Gooseneck Clip Clamp Mount - many others exist.