Situations           Method           Questions to Ask           Business

Pre-Arranged
In this situation, you are visiting someone you know has extensive experience with Dr. Deming's theories and ideas. You are fairly confident there will be many great stories told. You feel this person's stories deserve special attention beyond the 'Casual Conversation' or 'Man In The Street' interviews. These are stories that new learners, people conducting research, or historical purposes, in 20 or 30 years will still be of interest. Stories that should be told in a controlled environment. Where the interviewee and their story are given the respect they deserve. Where special care is taken to control the visual and auditory experience in the most flattering fashion. Where background distractions, noise, lighting, and photo-bombers are minimized.
Equipment: a mid-level camera with good audio recording capabilities, a good tripod, and some lights. 
You supply the tripod and lights based on your video production skill level. If you are not familiar with lighting or setting up for interviews, it is best to do the research and gain some experience with friends and family. There is a lot of information and how-to videos available on the internet. Google 'interview lighting

' or 'video lighting'.

If you don't make your own lighting kits, commercial kits are available at most photographic equipment stores.

Here are two cameras that might work for you. Of particular recommendation is the Sony HDR-MV1 camera. The ZOOM has a reputation of low quality video in low light situations.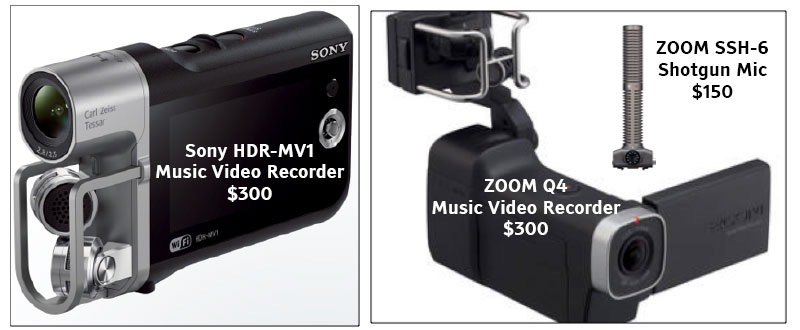 Sony Home Page ($299.99), B&H Photo Visual Audio ($298),